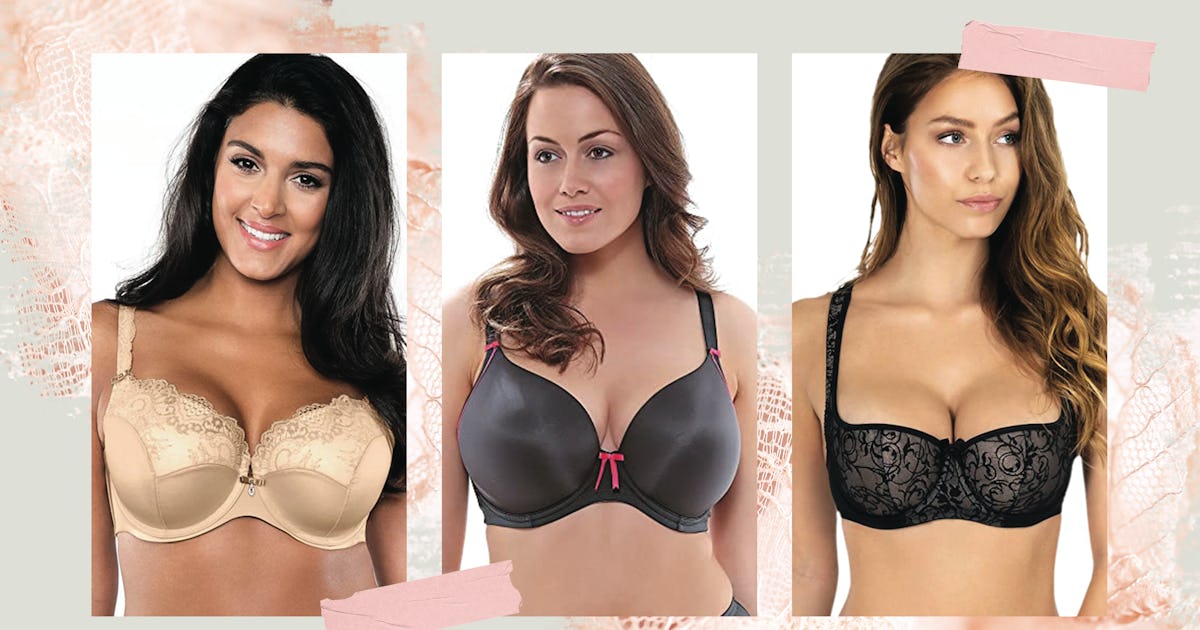 It used to be insanely hard to find push up bras for anything other than small breasts. But, after years of searching through piles of push up bras that would never fit, I've finally found the best push-up bras for big boobs. While most cleavage-enhancing brands still stop somewhere around the DD cup, these offer DDD and beyond for women looking for something sultry and supportive that comes in their size.
If you've spent any time at all shopping for plus size bras or smaller bands with larger cups, you know that the predominant features have always been full coverage, minimizing fabrics, and often a lack of cute details. With the help of the internet, however, that's quickly changing. Now, we have a wide selection and tons of customer feedback to let manufacturers know what people are actually looking for.
Finally, big-busted women have access to bras that feature plunging necklines, accentuating padding, and ample lift. Not only are they supportive and built specially for larger busts, but they're attractive, too. If you've got big boobs and you're in the market for something that accentuates them rather than hides them, you'll love these nine awesome push-up bras for big breasts.
This article was originally published on