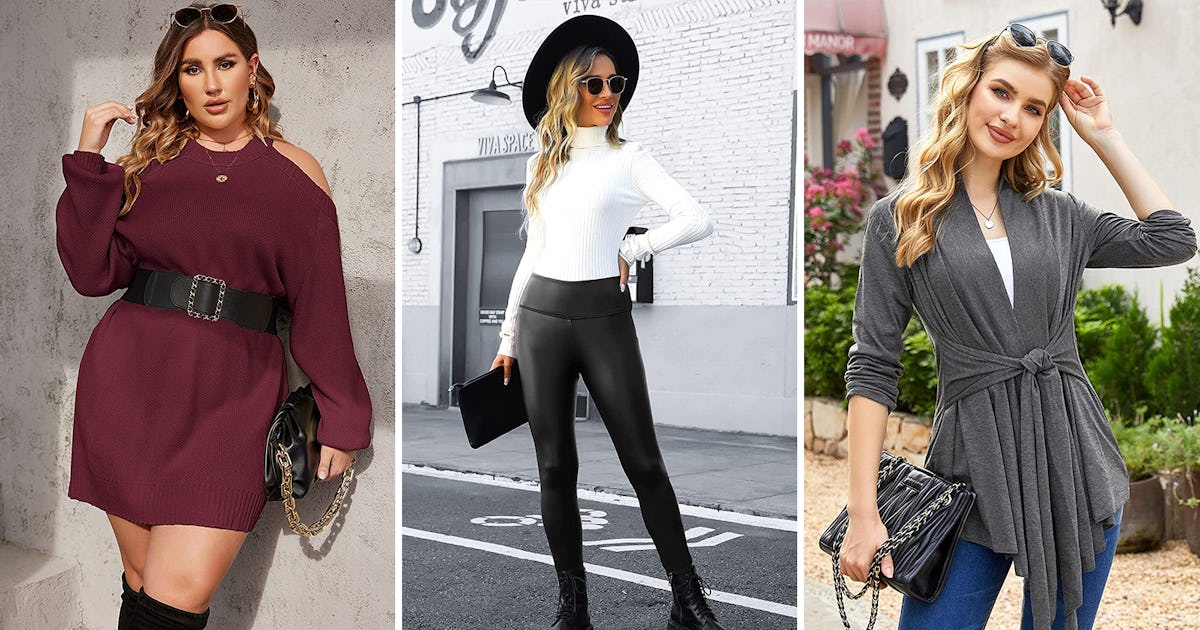 When it comes to chilly weather, I get to a point where I can't even think about pulling on another chunky knit sweater. I get tired of fluffy crew necks and wide-leg pants with warm leggings layered underneath. I mean, that's all nice and cozy sometimes, but I've found the best pieces to wear when you still want to look hot but don't want to freeze your ass off.
These are the things to grab when you're seriously tired of oversized sweaters. Even when it's a bit cold, you can totally make a trendy square-neck bodysuit work. It's simply all about grabbing the long-sleeve version with the sleekest fabric, so you can easily layer it. You can even reach for your cutest pajamas (instead of your flannel pajamas) if you layer a satin robe or a velvety robe on top.
I'm all about fluffy sweaters, but adding in a few of these fiery pieces into your wintertime wardrobe means we all won't get tired of our cold-weather fits.