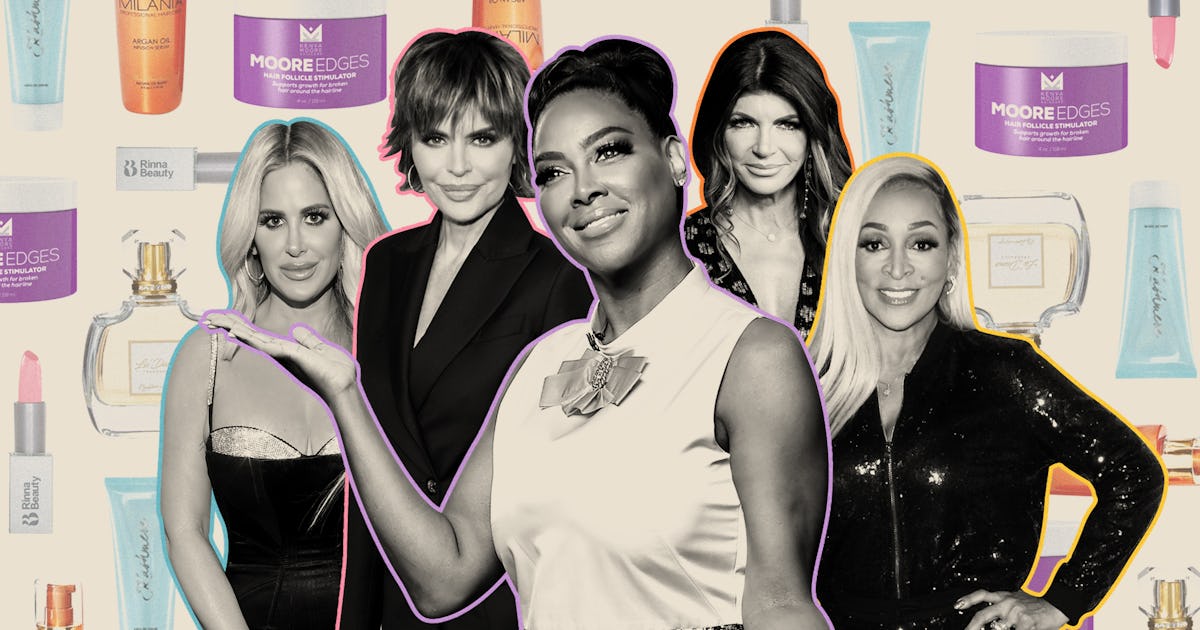 Whatever your opinions are about The Real Housewives, there is no denying that the juggernaut Bravo franchise has an incredible influence on the zeitgeist. 15 years, 11 American cities, countless international spin-offs (Sydney, Naples, and upcoming Nairobi to name just a few) — The Real Housewives changed reality TV forever.
But beyond the drink-throwing, table-flipping, and unforgettable drama, a lot of these women are entrepreneurs who don't rely on their partners for their money. Just like the endless A-list celebrity beauty brands that keep coming out, it's no surprise the housewives have also churned out their own brands in such a lucrative industry.
Makeup, hair, nails, skin care, and fragrance — there is seriously a brand for every need. How much should we be taking beauty advice from women with endless access to botox and filler is for another story, but the housewives hold influence in the beauty industry whether we want to admit it or not.
After hours of research, this is your definitive guide to every Real Housewife-founded beauty brand. Scroll through every one I could find — both still existing and defunct — that the housewives have started or collaborated with. Fans (and secret haters), you can thank me later.