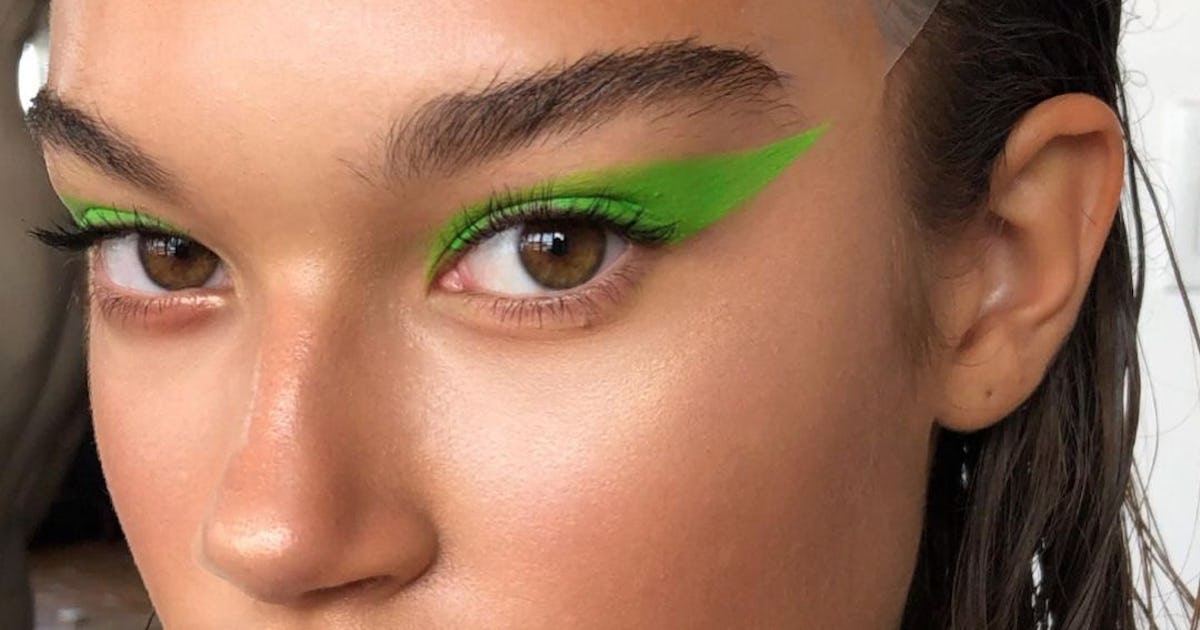 Dust off your (surprisingly in-fashion) mini platform UGGS and grab your peppermint mochas ASAP, ladies and gents, because the sound of Mariah Carey whistle tones are just about in every store and on every radio station … And just as quickly as cozy fall replaced the heat of summer, the days have become (sadly) shorter and chilly winter is officially upon us. While icy, pine-scented holiday candles are being lit in lieu of seasonal pumpkin pie aromas — this winter's makeup trends are seeing some major shifts by the day as well.
The beauty trends of fall featured lots of Euphoria-inspired graphic liner, imperfectly lived-in makeup, and bright coral hues to complement the fiery-red changing leaves. And come winter, experts are seeing a bigger focus on glass-like skin (that's super hydrated to counteract the colder temps), ultra-bold blush applied all-over for a sweet monochromatic vibe, and pops of unexpected colors on the eyes (spoiler: olive green is having it's main character moment).
Whether you need a total makeup bag refresh, or are craving some inspo come the hectic holiday season — here are the nine makeup trends you're going to want to experiment with this winter, as told by the experts. Get into it.