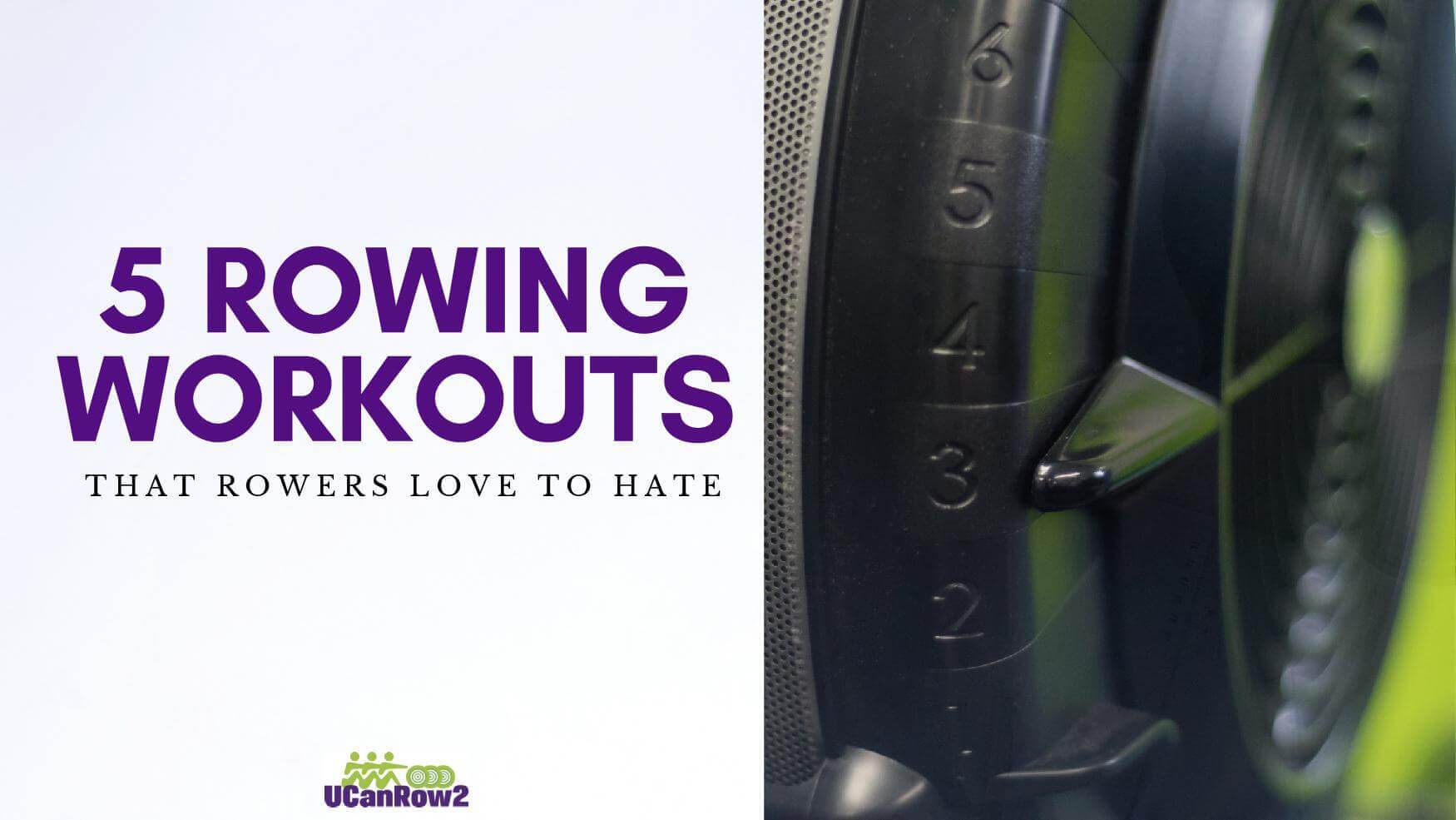 When was the last time you did a longer row machine workout? Like one that took you 30 minutes or more.
Does the very thought make you want to tear your hair out? We get it! These days everyone wants to stick to the workouts we can get through in 25 minutes or less.
We LOVE that approach too, and they're the bread and butter of our UCanRow2 workouts.
But there are very good reasons why you should mix in a longer workout or two a week:
They help build your cardio base, which will not only give you more stamina on the rowing machine, it will help you do things like take long walks in the woods, ride your bike for multiple miles or chase after children or grandchildren for hours.
They give you a different kind of challenge. Research has found that in general, the more you switch things up, the better your results (unless you're following a specific training plan, of course.
They help you get better at rowing. Better rowing = better results.
There's tremendous value in simply putting in the time to master your rowing technique.
Can you learn to row well 500 meters at a time? Eventually, maybe. But you'll get way more bang from your buck with at least some dedicated time.
With that in mind, we asked Cassi Niemann and Cheryl Arends, two of our master instructors who also do quite a bit of on-water racing, for some of their favorite dryland rowing workouts.
Or maybe better put, erg workouts they love to hate.
These workouts are all-rowing, sometimes longer than usual, and often more specific about the prescribed stroke rating (the number of strokes you take in a minute).
Try these workouts as a nice way to switch it up, build some cardio base or practice your sprints. And channel your inner on-water racer.
To warm up:
Here's a 10-minute warmup number that Cassi's boat club likes to do:
4 minutes at 22 strokes per minute
3 mins at 24 spm
2 mins at 26 spm
1 min at 28 spm
NOTE: We're old, so we would try to do a few more minutes at 22 spm if we have time.
To work on speed:
WORKOUT 1
Three rounds of 6 minutes with a 3-minute paddle rest in between:
2 mins at 20 strokes per minute
1 min at 26 spm
2 mins at 22 spm
1 min at 28-30 spm
NOTE: In rowing you don't stop until the workout (or the race!) is over. Instead, you "paddle," by rowing easy with no pressure.
WORKOUT 2
6 rounds of 1000 meters at mid-race pace (you could give a one- or two-word answer to a question but not more).
Do the first three rounds using a racing start. On the last three rounds ramp up as you start the piece, then sprint to the finish.
WORKOUT 3
Row the following pyramid:
250m – 500m – 750m – 1000m – 750m – 500m – 250m, with 3 mins paddle rest between each piece.
To work on endurance:
WORKOUT 1
2 25-minute rounds at 18-20 spm
NOTE: Our 10 ways to kill 10K post might help you get through this one.
WORKOUT 2
12-minute rounds at 16-19 strokes per minute, working on driving powerfully and a S-L-O-W recovery.
Cheryl's crew does 6 rounds of this (OMG!).  Listen to your body and cut that back as needed. We recommend starting with no more than TWO rounds and taking it from there.
If you're doing this correctly, by driving HARD (but smoothly) off the catch and then really taking your time on the recovery, you'll be breathing hard despite the slow stroke rate and you'll probably feel it in your glutes.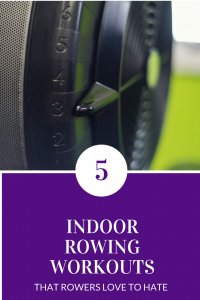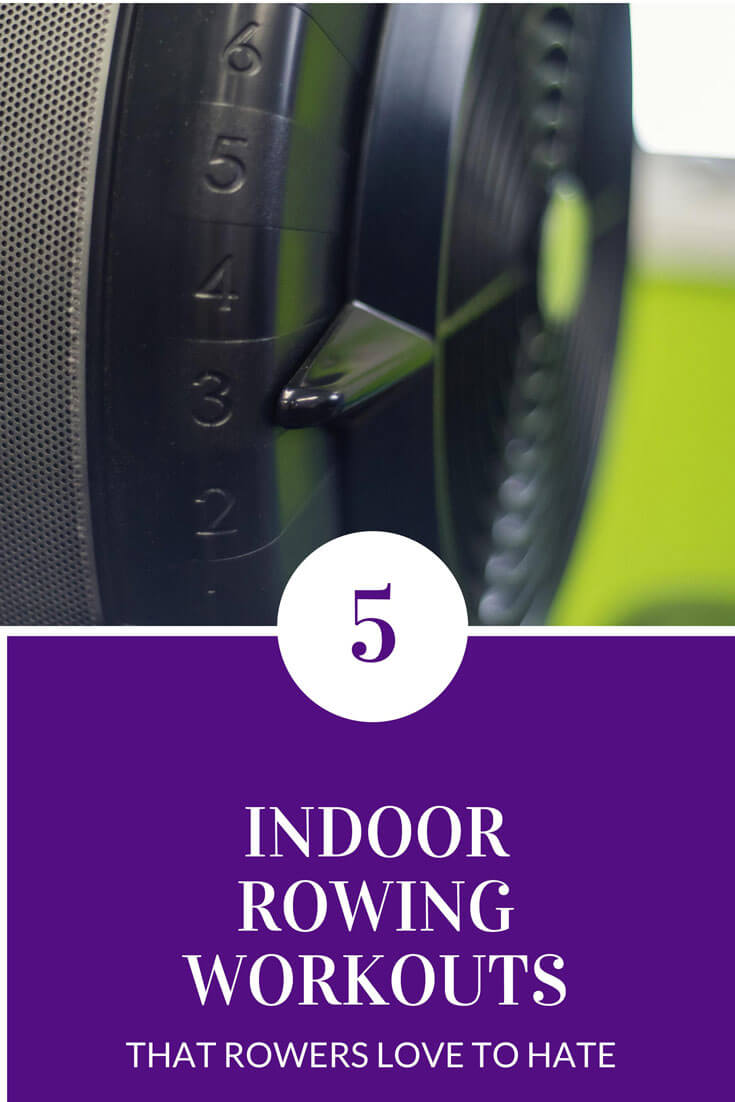 Whew! We're sweating just thinking about these row machine workouts.  If you try one we'd love to hear how it goes; drop a comment below.
And we're always looking to help you with your fitness, nutrition and mindset challenges, so let us know what's on your mind and we'll cover it in a future post.
For further reading:
Want to try some other meters-only row machine workouts? Check out our endurance rowing workouts.
Need help to get started with rowing? Our RowReady beginner rowing program is perfect.
Want a done-for-you training program of row machine workouts? Have a look out our #MeterMonster program.
Test your newfound endurance skills with our 10 ways to kill a 10K row.
Want to get a new workout in your inbox every week? Sign up for our newsletter.