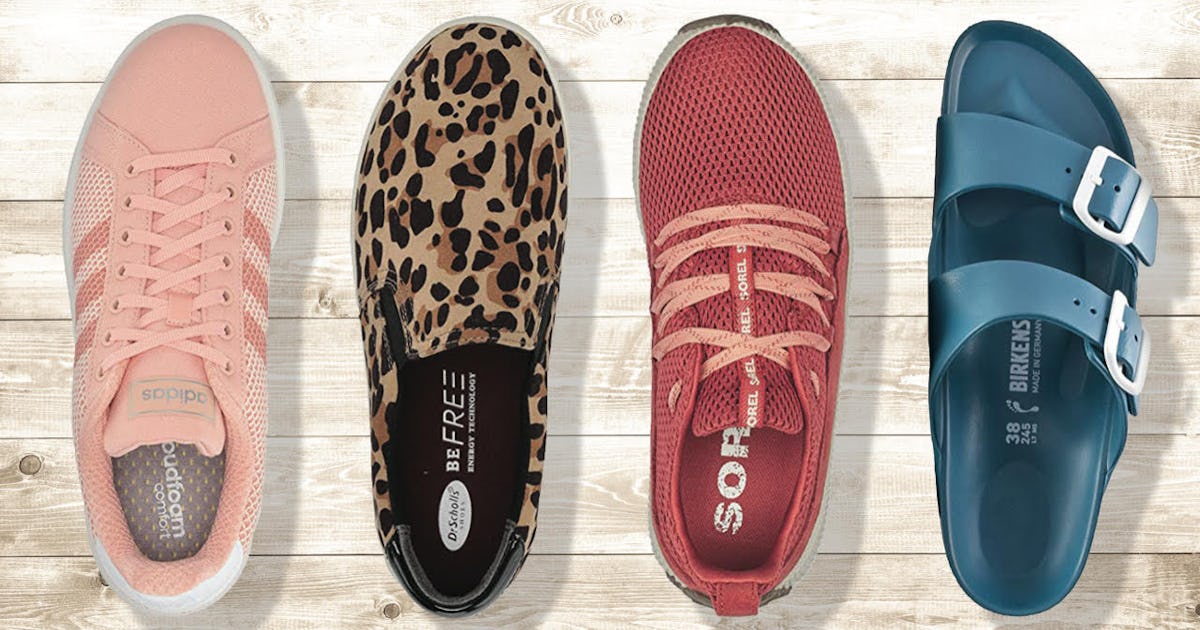 A shoe advertised as being a "walking shoe" might bring to mind a less-than-fashionable orthotic pair. But the best stylish walking shoes on the market today combine supportive, ergonomic designs with style-conscious good looks — and they seriously come in every shoe type imaginable, from sneakers and loafers to ballet flats or even lightweight sandals.
According to the Mayo Clinic, walking shoes should have specific design features that work with your foot's anatomy to cushion and support each step. They'll have a soft insole with an extra layer of padding underneath — in what's called the midsole — plus, extra contouring around the Achilles tendon. Some styles use mesh uppers or panels for breathability (just like your fave running shoes) and the outsole should have good traction with a wide toe box.
It's a bit of a stretch trying to squeeze so many features into a stylish pair, so many picks on this list combine some of the specs above with a fashion-forward design for a stylish yet walkable shoe. That might look like a waterproof sneaker in a chic, neutral palette or a pair of strappy sandals with a comfortable footbed that reviewers rave about. Only you can know what works best for your feet, but all 10 of the stylish walking shoes below combine fashion and function, delivering all-day comfort, no matter where the road takes you.
This article was originally published on