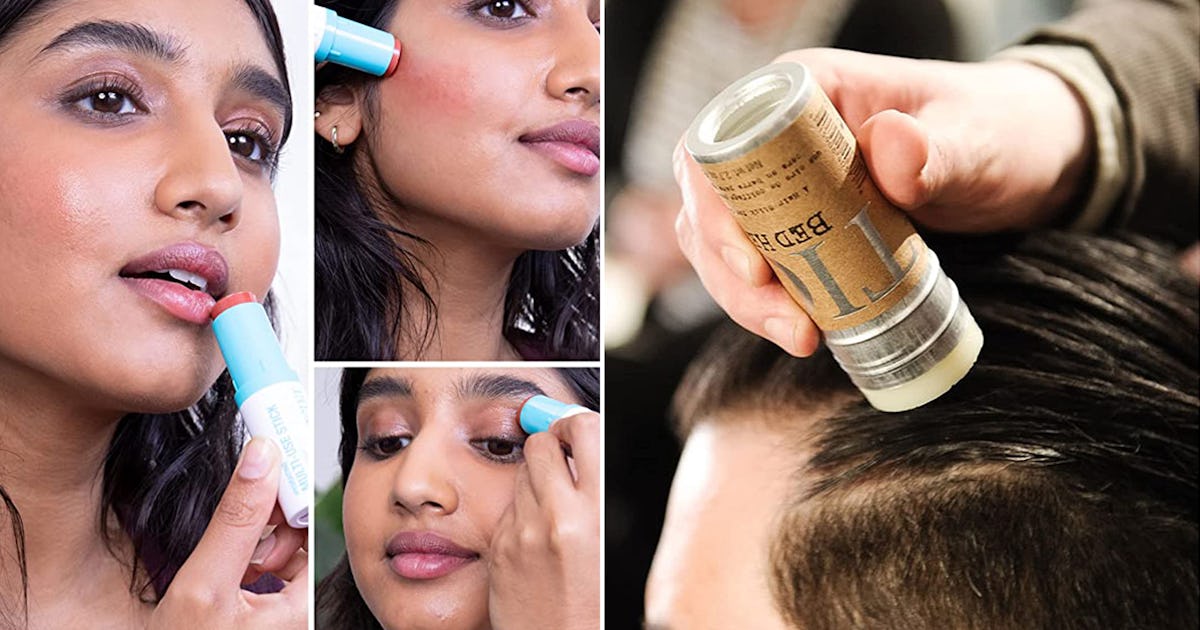 I have to admit that sometimes I just want to look a little better before I sit down at my laptop — but I'm definitely not using a flat iron or applying a layer of foundation every day. So that's why I took the advice of hair stylists, makeup artists, estheticians, and other beauty experts to find out what things can make you look better with almost no effort.
Some of these things aren't just effortless, they're fun too, like the quick-freezing gel roller that we all need to keep next to our ice cream. Recommended by Kedrin Meehan, a licensed celebrity esthetician in Nashville, a roller like this can help you relax and de-puff before a video call, and it'll feel really good while you move it around your face.
For another zero-effort skincare moment, celebrity makeup artist Allan Avendaño recommends these acne patches that have an oversized design and a triangle shape that's perfect for using on your nose or bending around your jawline. And that's not all, this list has multipurpose makeup, easy-to-use haircare products, and plenty of skincare solutions that'll have you looking like a star in seconds.