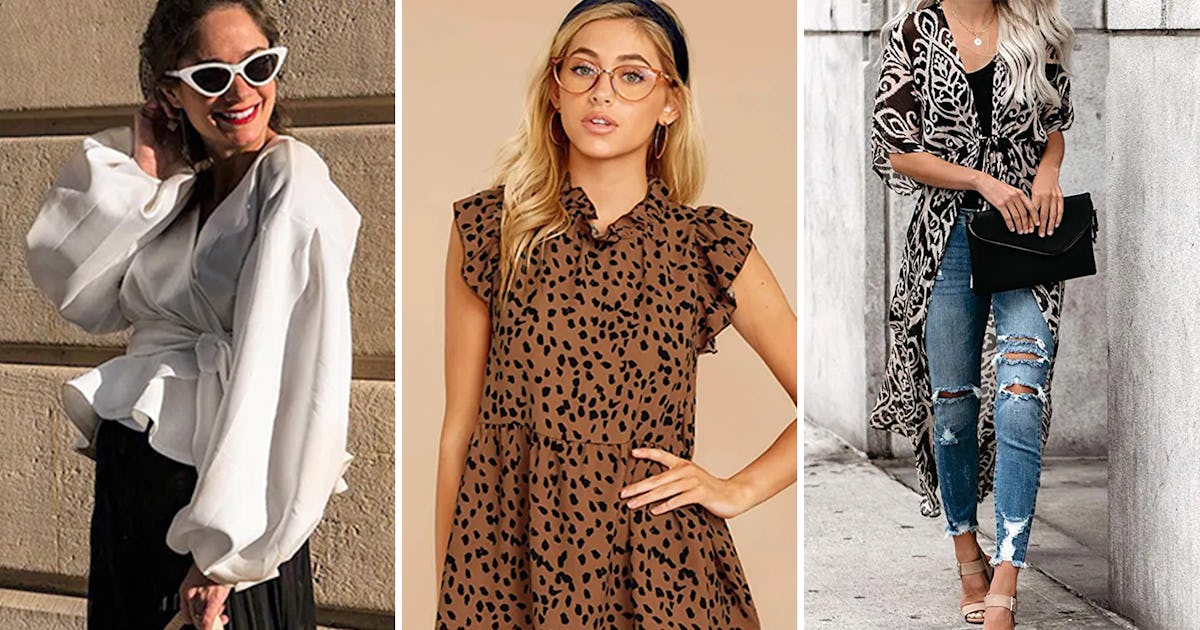 If you're in the market for some new clothes (who's not in the market for new clothes?), then allow me to suggest some great choices that are equal parts comfy and cute. This collection of ideas is chock-full of loose and flowy goodness that feel as great as they look. Plus, these chic pieces are roomy, so they won't cling to your body, and they have the potential to look good for many styles, on many bodies.
Lots of the choices here are classic styles that will be in heavy rotation once you add them to your wardrobe, and are versatile enough to be worn in a number of ways. I'm talking about work-friendly pants and tops that you'll feel just as good in on the weekends, and skirts and dresses that can be worn with sandals and jean jackets, or heels and hoops. And confession: My inner '90s kid is rejoicing at the number of babydoll styles out there right now.
Not to mention, these pieces are budget-friendly and all available on Amazon, which means you can put complete outfits together that will come right to you, and won't break the bank. The toughest thing about the list ahead will be deciding which colors and styles to spring for first (don't say you weren't warned).
This article was originally published on